Discover more from HoustonTips's Newsletter
You're not just another pageview. You're a Houstonian, and you deserve to know the best your city has to offer.
5 of Houston's best nail salons/techs according to our followers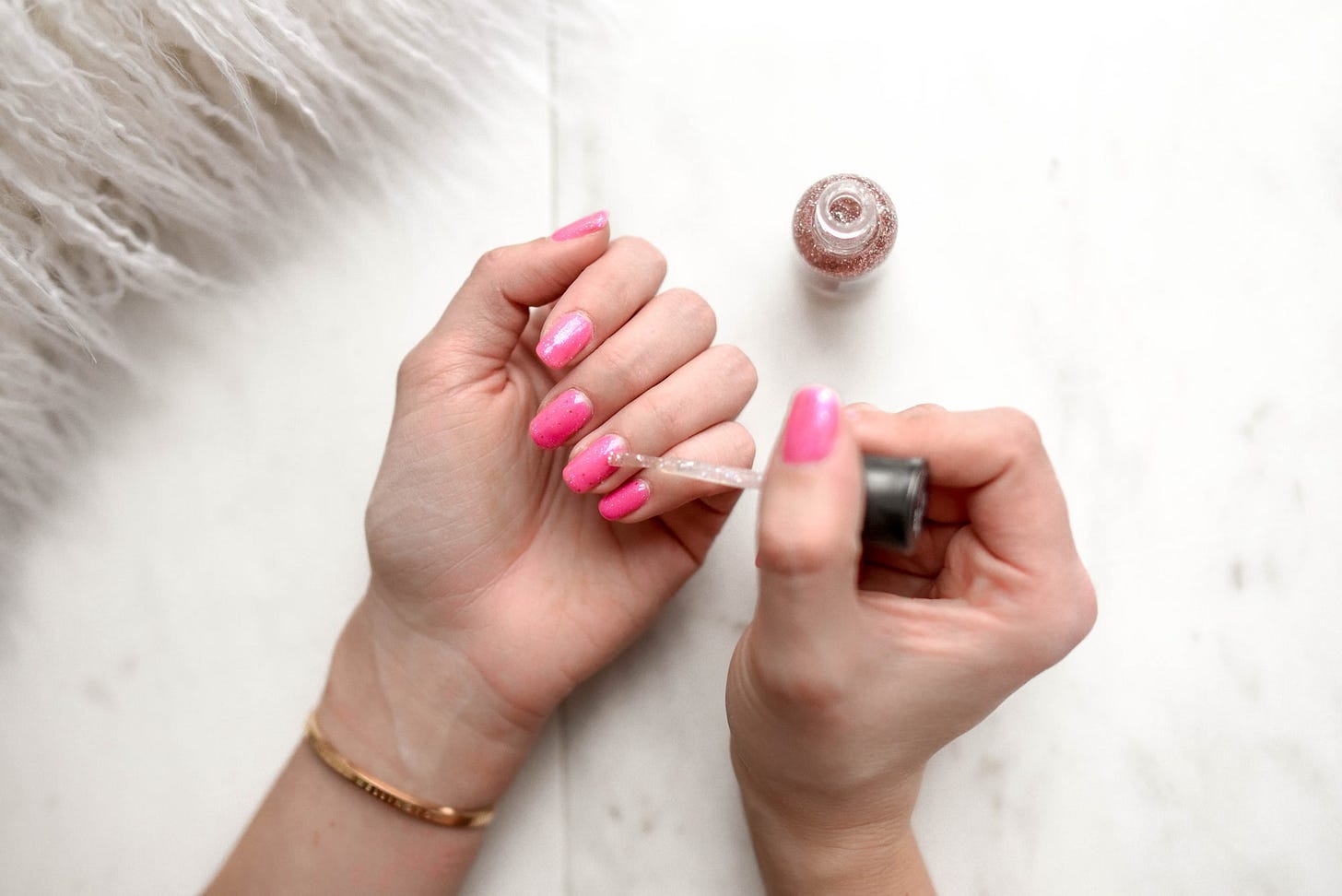 No matter where you are in the world, it's hard to find a good nail salon.  It seems like every place you go has at least one terrible detail that will be the death of your cuticles forever (most likely a shaky chair). But there are some places out there who have perfected this art and we're here to help! Here are 5 of Houston's (and surrounding areas) best nail salons for all your needs according to our followers.
Glossnailktx offers a variety of services including manicures, pedicures, artificial nails with highly skilled nail artists that can turn their customer's nails into reality. They offer top-of-the-line mixed drinks with their full-service bar. Not to mention that it is all complimentary. Modern, sleek, and unmatched services this great establishment is located next to Costco in Katy TX right at 99/I-10.
In your search for a new nail salon, you have to consider @heavenly_nailspa. Heavenly Lashes Nails Spa has been established in 2015 and is a proud family-owned local business. They specialize in providing full service including manicure, pedicure, dip powder, acrylic powder, waxing, and eyelash extensions. Since Heavenly Lashes Nails Spa has opened, they have earned their customer's trust and become one of the best-rated nail salons in Houston. They pride themselves on excellent customer satisfaction, competitive pricing, friendly/professionally trained staff, and high-quality service. They also offer a 10% discount for Medical staff, Teachers, and Students from Monday through Thursday. So what are you waiting for gorgeous? Check out Heavenly Lashes Nails Spa and let them pamper you!
3) @unic.conailart
Javi Pizarro is the owner and creator of Unic.co Nail art. They are a space dedicated to the care and design of natural nails. They work only with cruelty-free products because they love animals and they respect them. Their products are vegan which helps them maintain the health of the nail.
She expresses herself through her art, and each session is a new blank canvas that she gets to create with the inspiration that her clients bring her. The attention to detail in all of her hand-drawn nail designs is what keeps everyone coming back for more. She is not only dedicated to delivering a high-quality job, but her main goal has been and always will be to deliver a unique experience to the clients since they will never be treated just as clients but as potential friends.
They are always on time for appointments because they respect the time of their customers and they know how irksome it is to wait.
They have cocktails and coffee that are fully included in every appointment. That's why their name means unique because they always provide a unique experience to each person.
Their space was decorated by Cesar Cordero (@piojo_rabioso) who understands perfectly their essence. Because art is everything to them, it moves and motivates them to create unique designs. Also in their space, they also have art for sale which their clients can buy if they wish.
Their space is a workplace and an art gallery, all thanks to Cesar.
Unfortunately, they are not taking walk-ins at the moment, so you must schedule an appointment. You can find them on Instagram @unic.conailart or on their website www.unicconailart.com
Evelyn Palacios, CEO of @nail.by.evelynn is a licensed manicurist specialized in acrylics though she does a little bit of everything. She books appointments because it gives her a chance to get to know her clients and catch up on things while you're getting your nails done. She loves her loyal clients but she also really enjoys meeting new people.
Being in the nail industry has really taught me how to develop myself around others. - Evelyn Palacios
Owning a business is not an easy job but all the love, patience, and effort you put into it, eventually pays off. Many many of her clients ask her "why nails ?" Her answer is:
I LOVE doing nails. There is so much to it. Different colors, shapes, designs, lengths, and many other things, but also I love being your nail therapist! - Evelyn Palacios
If you have any questions you can find her on Instagram @nail.by.evelynn !