Discover more from HoustonTips's Newsletter
You're not just another pageview. You're a Houstonian, and you deserve to know the best your city has to offer.
A Weekend Guide to Downtown Houston, TX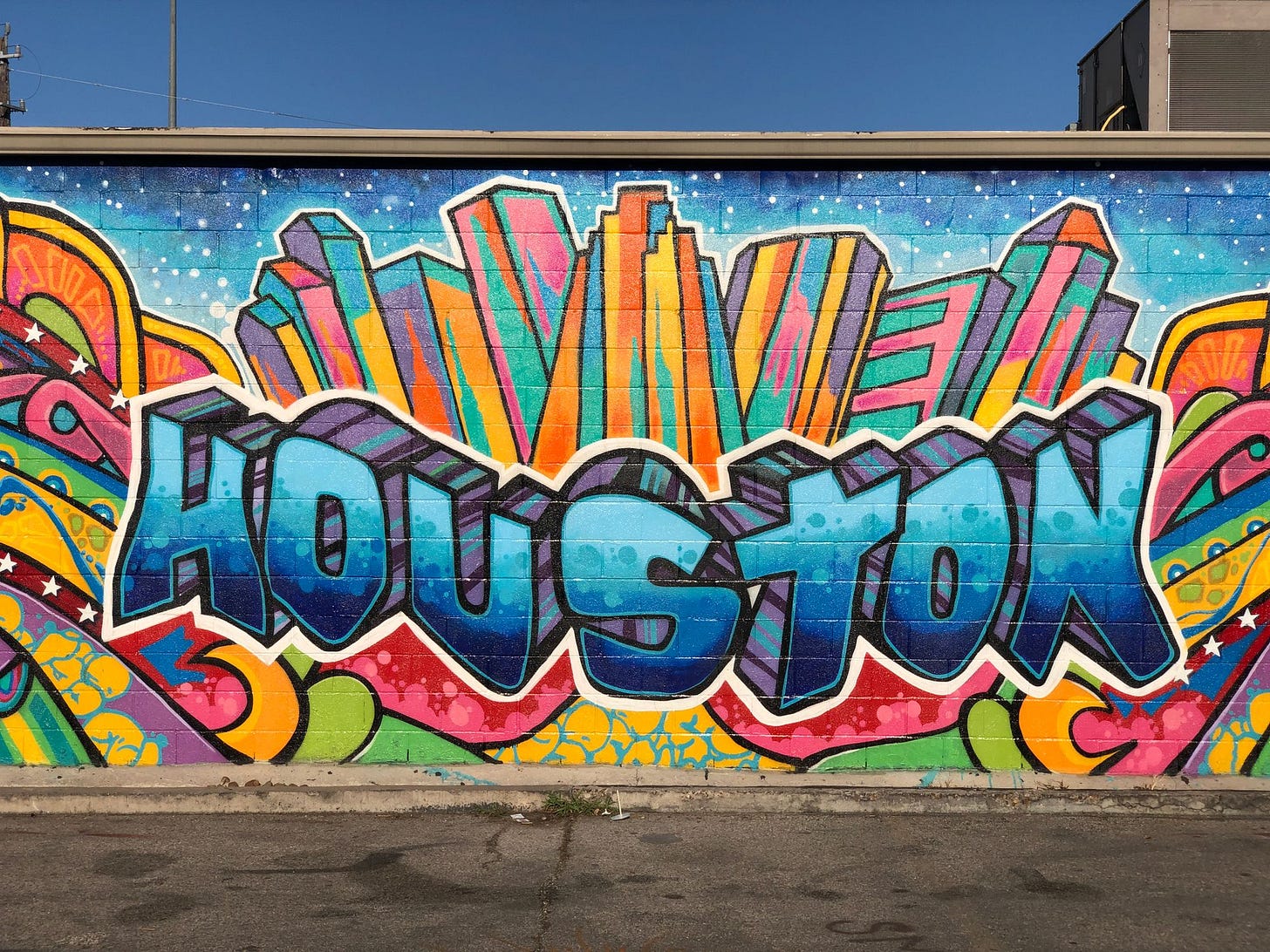 If you are looking to enjoy a weekend getaway this year, Houston is the ideal spot to explore for a couple of days. Follow our Houston downtown itinerary below to help plan your upcoming visit.
Friday – Arrival Day
When it's possible, we always recommend heading away for the weekend on a Friday night to check in to your hotel and begin exploring the city. Houston's downtown area is packed with great places to stay, including the Four Seasons Houston, the Marriott Marquis, or the Hilton Americas. Alternatively, consider staying in an Airbnb if you fancy having a place to yourself. Tonight, check out one of the best Houston restaurants, such as Kenny & Ziggy's New York Delicatessen for something a little more casual if you are feeling tired, or Peli Peli for a modern South African restaurant.
Saturday – Exploring Downtown Houston
A walking tour of Houston's downtown is a great way to spend your Saturday, and you can enjoy walking around the city's streets, Discovery Green, and Buffalo Bayou Park. If you enjoy viewing street art, you'll be impressed how much there is to see in the city, and it will make for some fun photos for your Instagram account. The Heights is one of our favorite areas, and you'll want to make sure you take a photo at the Greetings from Houston mural here. During your explorations, stop off for a quick taco lunch at either Velvet Taco or Torchy's Tacos.
Tonight, check out some of the hottest Houston restaurants again and finish off the night at a local bar. If you enjoy BBQ, dine at Killen's BBQ or Corkscrew BBQ for dinner. Finish off the night with cocktails at Double Trouble Caffeine & Cocktails or Lola's Depot.
Sunday – Visit One of the City's Top Museums
If you enjoy exploring museums, put some time aside today to head to the Houston Museum of Natural Science. Alternatively, you may want to visit the Johnson Space Center and Space Center Houston, which can't be missed on any Houston downtown itinerary. If you or your travel companion are particularly passionate about space exploration, put aside a full day to explore the center. They also offer a VIP tour, which is well worth splashing out on if it's something you are particularly interested in.
For anyone who doesn't fancy heading into space, consider other popular museums such as the Museum of Fine Arts or the unique National Museum of Funeral History. If you aren't traveling home tonight, make sure you put aside some time for another delicious dinner at one of the Houston restaurants in the Houston downtown area, such as La Griglia or Taste of Texas. Finish off the night toasting to a wonderful trip at The Cottonmouth Club or Neil's Bahr.
These are just a few of the highlights of a weekend in Houston, but you'll be impressed by the wide selection of Houston restaurants and attractions on offer. It's a great city to explore on foot and is well connected with the rest of the country, making it the ideal spot for a quick getaway this year.