Discover more from HoustonTips's Newsletter
You're not just another pageview. You're a Houstonian, and you deserve to know the best your city has to offer.
Looking for a new home? Here are the top 10 real estate agents according to our followers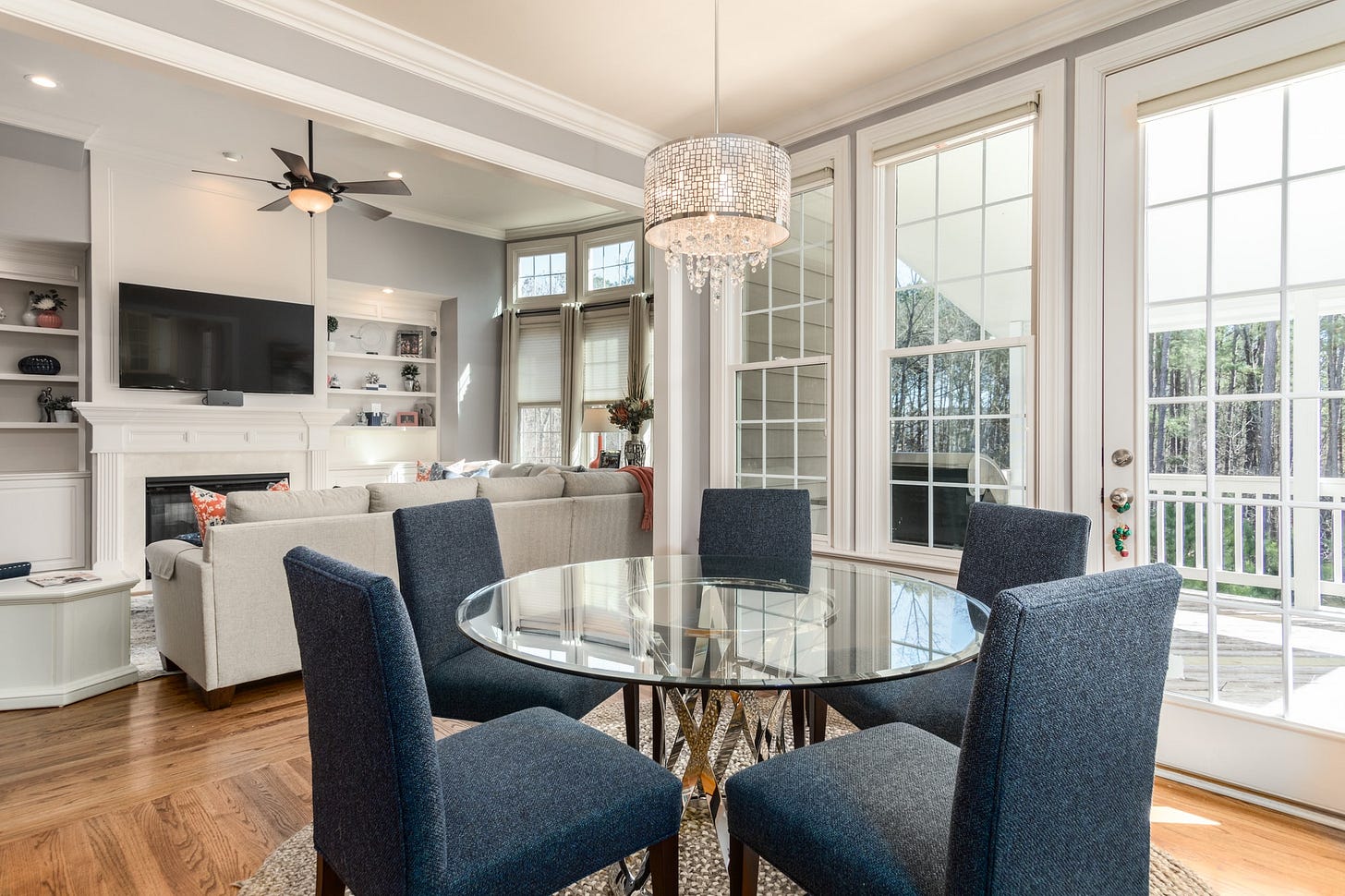 Houston is a booming city with more than 2.3 million residents and counting! As the energy capital of the world, we have an ever-growing job market and are home to some of the most prestigious schools in Texas. Whether you're looking for your first or second home, it's important to find a realtor who will work hard to help you find what's right for you! That's why we've compiled this list of the top 10 Houston real estate agents according to our followers - read on below to see if one catches your eye!
Tori specializes in high-end real estate, new home construction, on both the buying and selling sides of real estate.  Tori is a ninth-generation Texan and a second-generation real estate agent. She is a University of Houston alumni where she graduated with a Bachelor of Arts degree in English and a minor in Psychology. A member of the national association of REALTORS with a designation in Graduate Realtor Institute (GRI), and a Price Strategy Advisor (PSA).  With a passion for service in the greater Houston area, Tori is ready to help with all your real estate buying, selling, and leasing needs.  Tori carries the values of optimism, success, integrity, and outstanding client service into everything she does.
Tori strives to be the elite real estate agent in the greater Houston area. She takes a different approach to real estate. Her approach is built on achieving positive results efficiently and effectively while making certain your needs are fully understood and are her priority with win-win results. Tori is able to provide exceptional customer service by strategically utilizing the latest technologies, market research, and business strategies.  Most importantly, she will listen, and that means finding solutions that are tailored to you. Her focus is on guiding you through an efficient closing and strategically guiding you in making a great investment in your dream home in the greater Houston area.
Contact Tori today for all your real estate needs! She can be reached at 832-580-6535 or email at Tori@ToriBills.com. Also, make sure to check her website www.ToriBills.com, instagram page @victoria_i._bills and TikTok @toribillsrealtor
Genesis Garcia is a Certified Real Estate Agent and a New Construction Sales Specialist for a builder. She helps her clients navigate the often challenging waters of the home buying, building process, and selling process, with the end result only being a wonderful experience.
She received her Bachelor's Degree from the University of Houston - Downtown in 2021. She is a first-generation graduate in the states. She was born and raised in Houston, TX, but she comes from a diverse background, and she is also bilingual.
Genesis utilizes a team of professional service providers to assist with her client's needs, including designers, inspectors, handymen. She is communicative, thorough in the process, and detail-oriented. Genesis will be with you every step of the way.
Whether it be additional indoor office spaces, outdoor space, more family rooms to spread out space, or front porch space — buyers want more! Even with low inventory, there are deals to be made and great homes available right now! If you are in the market give Lexi Marek a call and talk about getting started. Finding a great home takes a little bit of time, patience, and a great agent willing to work hard for you!
After working in sales management for many years, Hannah Reynolds developed a love for customer service and helping people find exactly what they are looking for. This passion, combined with her unparalleled communication and sales skills, made her the perfect fit for the real estate industry. Nothing brings Hannah more joy than finding her clients the perfect home. A natural in the industry, Hannah's first ever listing went under contract the first day, with 5,000 over asking price. Hannah has the market insight to price homes in a way that sells them quickly and has achieved great success in getting her listings sold within the first few weeks on the market. One of her favorite parts of her job is negotiating. She loves to negotiate for both buyers and sellers, and prides herself on her ability to satisfy both parties in transactions. Hannah loves the wide variety of food, shops, and cultures that reside in the city. She is available 24/7 for her clients, always making them feel heard and taken care of. When not with her clients, she can be found at the gym or exploring new places in the city. For a Realtor who goes above and beyond for every transaction, call Hannah Reynolds.
Claudia Da Silva has been guiding Houstonians through the complex waters of buying and selling residential and commercial property since 2016.
Her understanding of the needs unique to each family helps her tailor every client's experience accordingly so they are able to find their perfect match home on their first visit, and her success is due to the fact that she keeps her clients at heart, giving them a tailored experience and treating each client as if they are one-of-a-kind.
Claudia does more than just find the perfect home for her clients, she also helps them sell their other properties. She has listings in Houston as well as Portugal, Costa Rica, and Mexico. So no matter where you are from or what type of property you need she can help.
A globetrotter with a knack for languages, Claudia speaks in Spanish and Portuguese while knowing Dutch as well. Her skills in negotiating, marketing strategies, and relationships within the property industry make her an invaluable asset to any team.
Jeremiah Gowen works for CitiQuest Properties Group powered by Compass. He has been active in Real Estate since he was 20 years old and has always had a passion for the industry. As he advanced in his career in the inner loop, he has obtained core knowledge in all aspects of the business by working for the largest multi-family and high profile management company in the nation. Jeremiah brings high energy and enthusiasm to each and every transaction. He welcomes the opportunity to put his contract negotiation, marketing, sales, and management experience to work for you. Jeremiah is devoted to working closely with his clients to identify their unique and personal Real Estate needs. Whether you are considering buying, selling, or leasing a home, Jeremiah will provide you with exceptional service and informed guidance to ensure a hassle-free and pleasant experience. Jeremiah's dedication and commitment has led him to build strong client relationships that last for life.
CitiQuest Properties continues to evolve as Houston's premier provider of investor, developer, and brokerage services. While we work city-wide, we specialize in dominating the inner city and surrounding markets; leading sales in established neighborhoods while continuing to develop the next transitioning areas. We've developed our consultative approach, providing our clients valuable insights, market projections and a clear path to meeting their goals.
At CitiQuest Properties, they strive to provide an exceptional full-service real estate experience. Their team is committed to the development of long-term client relationships by exemplifying the most professional, informative and dedicated service in the industry.
Leena Tran was born and raised in New Orleans, Louisiana. She relocated to Houston a few years ago. She has a Bachelor's Degree in Business from The University of New Orleans and shortly after graduating, she decided to get into real estate. She has a natural propensity for customer service and intuitively know what my clients are looking for. She loves being an advocate for her clients and ensuring quality service and delivery. Recently, she has been focusing primarily on apartment locating. By doing apartment locating, she gets to come across so many people in so many different walks of life. Because she does apartment locating, she hopes to be apart of every process in their client's journey whether they become first time home owners to potentially real estate investors looking to make passive income. She is a first generation college graduate so to her, that accomplishment did not come easily which is why she loves helping like minded individuals. Leena advocates for all of her clients and guides them through every step of the way and to her, the gratitude she receives behind it is priceless.
It all started when she was 18 years old. A college professor asked during a group discussion on our future goals, and the first thing that came to mind for her as a long term goal was real estate. Other than her family members being involved in real estate investing, she didn't know much about the industry, but after seeing the process of the sale of her parent's home, and how important each part of the ordeal was for herself, and them, she knew it was something that she wanted to be a part of one day.
She didn't pursue real estate until a few years ago, but it's been a passion for as long as she can remember. She can tell you about her strong negotiating skills, local market knowledge, and so forth – and of course, she does possess those qualities – but one thing we want to share with you, the thing that is the most important tool she provides you in your home sale or purchase is passion. Shara got into the industry because she fell in love with helping people build wealth. She fell in love with homes, the character each one had, and the beautiful people she gets to help transition from one to another. She fell in love with hearing people's stories, really getting to know their needs for their futures, and focusing on ensuring they found a home that actually met those future goals. Real estate can be a stressful thing, moving out of a home they've known for years can be hard, and it can be harder if they don't have someone to partner with who doesn't take the time to understand that.
Her business goes beyond the professionalism she brings to the table. Her years of knowledge about our local market and communities, and past the number of sales she's made thus far. Instead, it prioritizes her clients. You need a real estate agent who understands that and seeks to know the answer to those questions and all of the other important ones that make buying and selling a reality for you. Shara takes the time to get to know each client's needs, share the amazing experiences she can provide, and makes sure your next move is in the right direction. You don't need a computer to find your dream house, you need a professional partner who has your best interest at heart from the moment you call to even after we close. Shara does more than just sell houses in Houston. She helps you bring your dream home to life.
Chris Phan is the founder of Truss Real Estate one of Houston's best kept secrets…but not for long.
Chris' approach to helping his clients navigate through the home buying and selling process is one that is truly unique. Chris is equipped with 14 years of mortgage banking experience. With his financial literacy, Chris offers his buyers the invaluable knowledge and understanding of their purchasing power and cost effective borrowing to optimize their  financial structure on one of life's biggest purchases.
What is unique about Chris is his 14-year mortgage banking experience as well as his approach to helping buyers and sellers navigate through the home buying and selling process. His ability of financial literacy and educating buyers on such key details as understanding their purchasing power alongside cost effective borrowing and so much more have truly separated him from the pack.
Chris also represents local builders, sellers, and investors utilizing his innovative branding strategies and video marketing campaigns. He is most renown for his visual concepts that create a true "HGTV style" of entertainment that features homes at their maximum potential. Check it out for yourself via @Truss_chrisphan and see for yourself what has earned him a feature on our spot!
Jen Tran is a top-producing real estate agent at Keller Williams. She's been in the industry for 10 years and has racked up an impressive number of sales and accolades along the way. She consistently ranks as one of the top agents in the largest full-service real estate brokerages in the Greater Houston Metropolitan area.  Jen currently chairs the office Luxury Division but works with homeowners at all price levels.  She believes that everyone deserves the highest level of customer service and professionalism regardless of the price of their home.

Jen began her career as a rocket scientist at NASA.  However, she found herself drawn more and more to the business side of things - taking care of people and developing relationships - rather than engineering. So when she was given an opportunity to move into real estate full-time, she took it without hesitation! She's also a mother and wife who enjoys spending time with her family and loves to travel.