Discover more from HoustonTips's Newsletter
You're not just another pageview. You're a Houstonian, and you deserve to know the best your city has to offer.
Looking for a wedding videographer? Here are the top 5 according to our followers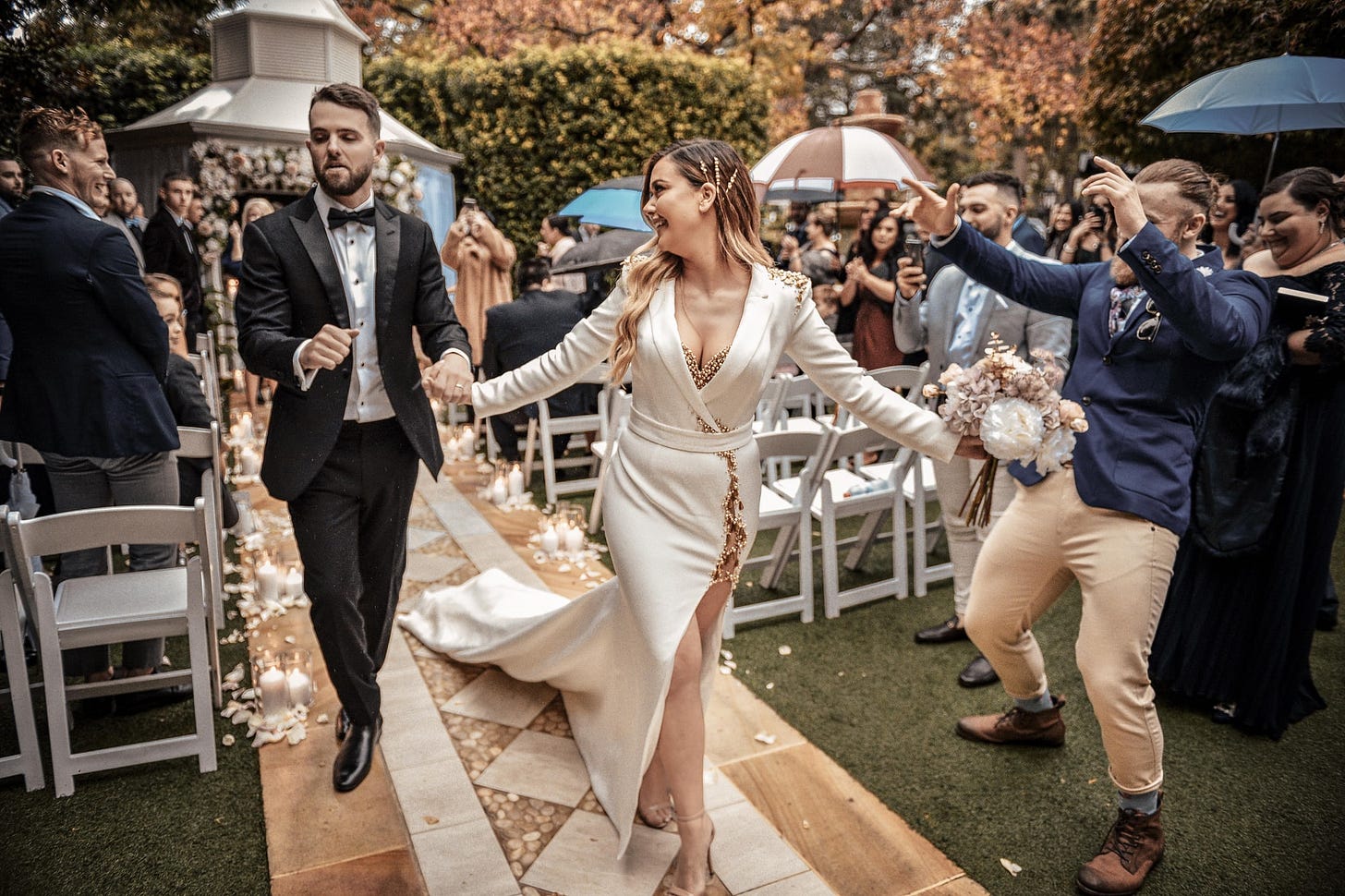 If you're looking for a wedding videographer, then I'm here to help! There are so many options out there that it can be difficult to find the perfect one. Hopefully, this list of five will make your search easier. These are a few of our followers favorites in Houston:
Said Yes Studios provides high-end wedding photography and wedding videography services. Located in Houston, TX, their team of experienced wedding photographers has captured dozens of weddings and events across the Greater Houston area. They specialize in dreamy, outdoor wedding photos, and we offer fairly priced wedding photography and videography packages to couples who value artistry and professionalism.
---
The Drakes love capturing moments of genuine happiness and fun, feelings, and emotions. They aim to tell stories going a little deeper catching the unscripted moments of life. Their approach is simple: they're storytellers. They're intentional about getting to know their clients genuinely so that they can tell their stories better. They're most interested in exposing the beautiful light of the real and deep emotions that their clients experience in the moments that they've invited them into; along with capturing narrative as your story unfolds and creating art along the way. The Drakes here to be your entourage on the wedding day!
---
Based in Houston, TX, UPTIME Wedding Films is an award-winning wedding videography business serving Dallas, Austin, and San Antonio areas. Founded by lifetime friends and teammates Jason Campbell and Jeremy Knight, the company brought these two back together over their love for filmmaking and football.
Boasting over 15 years of combined experience, this team remains passionate about their craft, cherishing every opportunity to document your precious wedding memories. What began as a dream for two young college graduates transformed into a fulfilling career in video production. Jason and Jeremy both discovered filmmaking in 2012, launching their separate businesses and working with local brands, newlyweds, and web developers. In 2017, the pair joined forces to create an all-inclusive videography company.
UPTIME Wedding Films offers a variety of videography packages for weddings to suit a range of needs and budgets. Coverage varies between six and ten hours, with extra time available upon request. You can customize your package with a second cinematographer, raw footage, and save-the-date trailers. Additional services include engagement party coverage, extended highlight films, and a personalized website.
---
Also operating out of Houston, TX, Texan Bride is a skilled videography team capturing weddings. Husband-wife-team Mia and Taffy create handcrafted films that preserve the most precious moments of each big day they shoot. They serve the Greater Houston area, as well as Austin, and Dallas.
Texan Bride is a studio with family and love at its heart. Mia and Taffy know from experience just how important a great videographer is on your wedding day. They work together to create cinematic-style films that are awash with emotion. From the tears of a groom upon seeing his bride, to the belly-aching laughter of the after-dinner speeches, they allow couples to relive it all.
Mia and Taffy work hands-on with every project they undertake. The duo leads a creative team that is known for both quality and responsive customer service. They deliver captivating films with fast turnaround time and access to the raw footage. Honeywed offers open-ended packages allowing their service to be tailored for your needs. From ballroom galas to idyllic country weddings, they capture it all.
---
For 10 Years, Cinematic Saviors have created a passion for their work, and a dedication to quality. Cinematic Saviors brings the beautiful, emotion-filled cinema that people love to a candid, honest wedding film design that is sure to bring happy tears to your eyes for decades to come. They love what they do, they know how blessed they are to work in an industry founded in love, and they show their gratefulness to all of their clients with fair pricing, unlimited services, and breathtaking videos. They cannot wait to film your wedding!
This blog post is all about finding the best wedding videographer in Houston and offers some great examples of what's available. If you have any suggestions send us a DM or an email. We are always looking at ways to improve our lists.