Where to order pizza in Houston this Halloween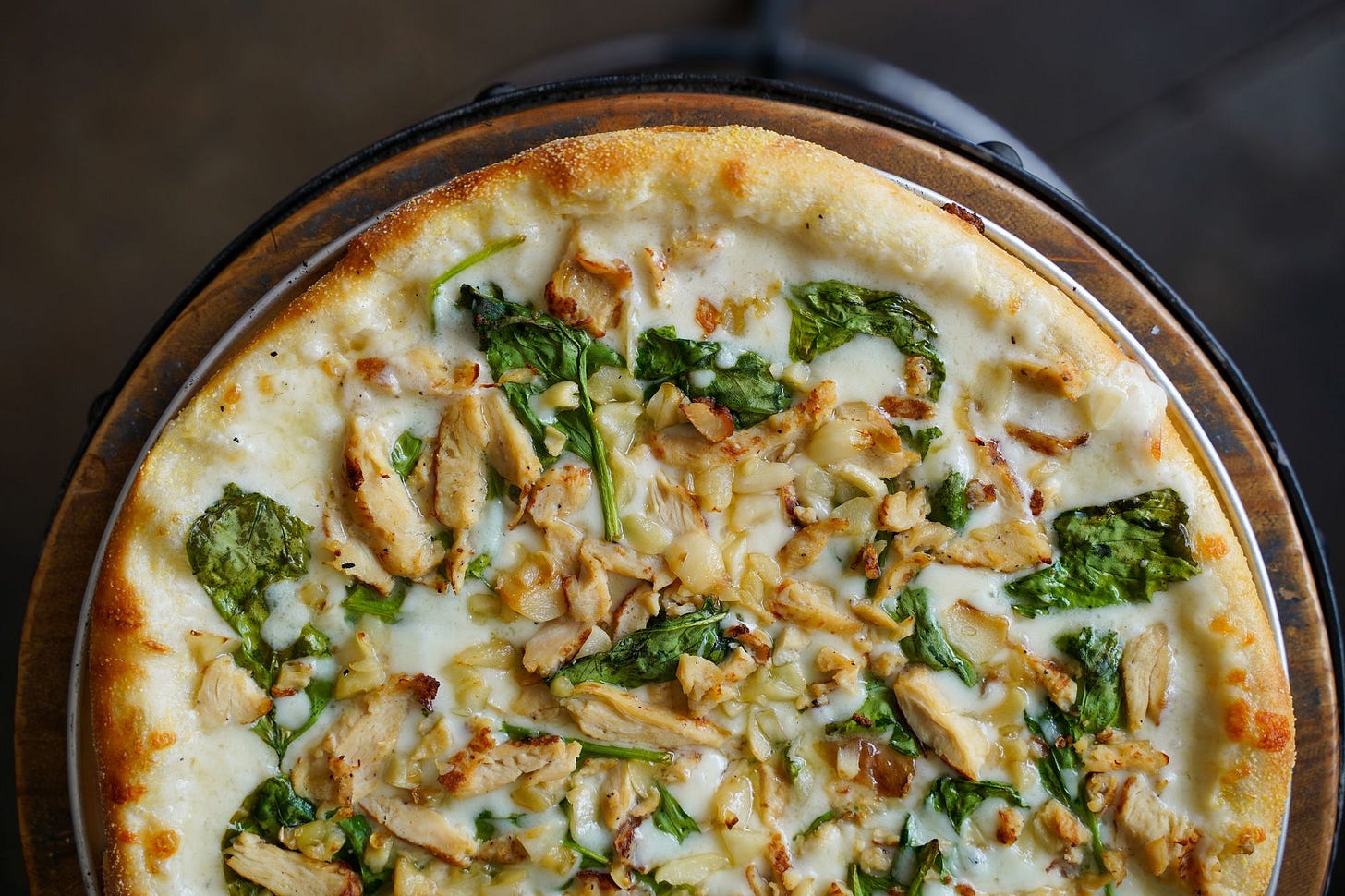 The scariest part of Halloween is not the haunted houses or the bloodthirsty zombies that lurk in every dark corner. Instead, it's what you're going to eat for dinner. Sure, trick-or-treating sounds fun and all but let's be honest here - there are only so many Snickers bars a person can take before they start craving something more substantial than candy. And when your stomach starts growling at 8 p.m., you better have some gooey cheese and pepperoni pizza waiting for you! Lucky for Houstonians, there are plenty of places where you can order pizza this Halloween without breaking the bank or getting into your car (especially if it's raining). We've got some good options for where to order these pizzas in Houston on Halloween night. Here's our list:
Pizza Birra Vino delivers an authentic, complete, and elevated Italian dining experience. Their dough, salad dressings, pizza, pasta, and wing sauces, are made in-house from scratch. They carefully craft their pizzas, pasta, & sandwiches with quality assurances at every step, so you can be confident that the meal they deliver is worthy of your table.
Their Sommelier curated wine list has a range of wines to match every budget, menu, and palate. Their wines are stored properly so that they arrive at your table at the optimal temperature, ready to be enjoyed.
At Pizza Birra Vino, they are as passionate about their food and the personalized service they deliver, as they are about supporting the community. And they are absolutely overwhelmed with gratitude for the reciprocation from you, their customers, and friends. They are very thankful for the local small business support they've received and for having their customers standing by them. We know they will continue to stand by you.
The bottom line is that ordering a pizza on Halloween night will be the best thing you could do for your family and friends. Whether it's to avoid making food or because you don't have time, we've got some great options for where to order these pizzas in Houston this year. Remember not to forget about all of those people who can't enjoy other treats like candy at home!