Your Guide to a Hidden Curated Experience in Houston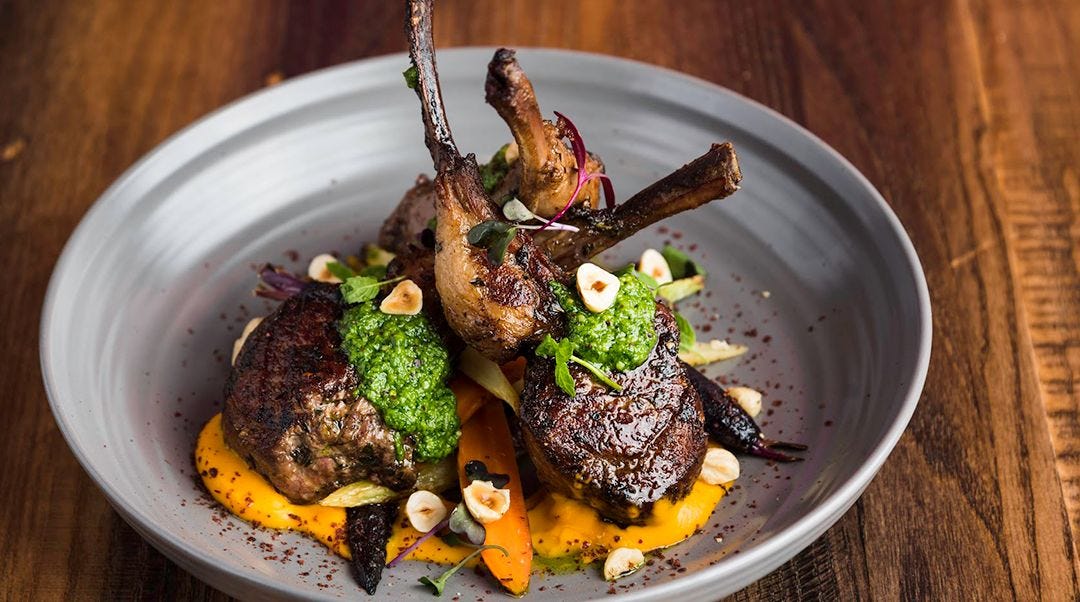 In the heart of Houston's neighborhoods that were heavily wiped out by Hurricane Harvey, longstanding elements of the city's infrastructure were gone in an instant, including the historic Spaghetti Warehouse. The restaurant was a long-standing familiarity for families and friends, so to keep the heart and soul of the community but revive the local spirit, @Warehouse72houston was created.
Warehouse 72's concept design and menu offer guests a curated and elevated experience but with a local, historic vibe. Executive Chef, Jaime Salazar, has worked in the restaurant industry for more than a decade, most recently as Executive Chef at the River Oaks French hot spot Brasserie 19. Named by Zagat in 2018 as one of Houston's "Under-the-Radar Chefs to Know," Salazar brings a fresh perspective on modern Houston dining to Warehouse 72.
With an aim to offer guests a unique curated cuisine experience, Warehouse 72 strives to switch up entertainment on a monthly and weekly basis so that fans continue to have a destination to come back and celebrate more. Between monthly events such as wine paining dinners, to routine trivia nights, to even large private dining events, the restaurant does a good job at catching the attention of the town.  Through the month of August until September 6, Warehouse 72 will be celebrating Houston Restaurant Weeks with a special menu. The menu will feature some of Warehouse 72's most favorited dinner menu items, as well as a variety of new brunch and lunch menu items. From Mac & Cheese with Maple Glazed Pork Belly to Chicken & Waffles, all three of these specialty menus offer a variety of options to guests looking to dive into a delicious culinary experience. The dinner course is $35 per person and for every dinner sold, the restaurant will donate $3 to the local food bank which in turn feeds 9 people.  The lunch and breakfast courses are $20 per person and for every meal sold, the restaurant will donate $1 to the local food bank which in turn feeds 3 people.
Warehouse 72 also now offers live music on Thursdays and a DJ on Friday evenings.  The artists invited on Thursday evenings have been vetted by a company called PickleJar, which is an app that hosts tips for live performers. Take a look here. In September, Warehouse 72 will kick off the live music series featuring local musicians such as pop singer Emily Breneman and country folk musician Brad Boyer.
Warehouse 72 is located at 7620 Katy Fwy #305, Houston, TX 77024 in the Marq-E Entertainment Center. Perfect for all celebrations, this restaurant will offer stellar customer service, and quality curated food experience that you will not find anywhere else.